Rent-A-Center Franchise Opportunity
Financial Information:
| | |
| --- | --- |
| Cash Investment: | $300,000 |
| Net Worth: | $750,000 |
| Franchise Fee: | $35,000 |
| Total Investment: | $355,440 - $582,190 |
Available Markets:

Canada:
United States: AL, AK, AZ, AR, CA, CO, CT, DE, DC, FL, GA, HI, ID, IL, IN, IA, KS, KY, LA, ME, MD, MA, MI, MN, MS, MO, MT, NE, NV, NH, NJ, NM, NY, NC, ND, OH, OK, OR, PA, RI, SC, SD, TN, TX, UT, VT, VA, WA, WV, WI, WY
About Rent-A-Center
Rent-A-Center is one of the largest rent-to-own operators in the United States.
The Company owns and operates more than 2,600 Rent-A-Center branded stores in the United States, Canada, Mexico and Puerto Rico, and as well as approximately 1,870 AcceptanceNow kiosk locations in the United States and Puerto Rico.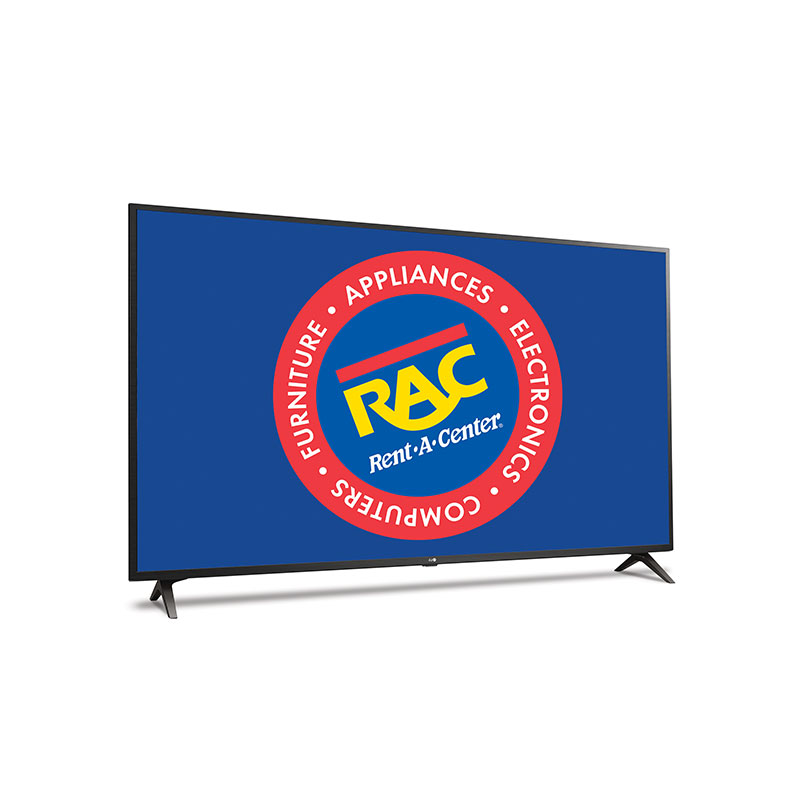 Our stores offer high-quality, durable goods such as major consumer electronics, appliances, computers, and furniture and accessories under flexible rental purchase agreements that typically allow the customer to obtain ownership of the merchandise at the conclusion of an agreed-upon rental period.
These rental purchase agreements are designed to appeal to a wide variety of customers by allowing them to obtain merchandise that they might otherwise be unable to obtain due to insufficient cash resources or a lack of access to credit.
Why Become a Rent-A-Center Franchisee?
Rent-A-Center franchisees possess a unique opportunity in the franchising industry and rent-to-own sector. They have the distinction of being a part of the sector's largest brand while also taking advantage of the experience, knowledge, tools and support that come from being a part of the nation's most experienced rent-to-own franchise system. RAC is the market leader in a highly-attractive business.
The resources gained by joining Rent-A-Center as a franchisee are unmatched in the rent-to-own industry, and increase the likelihood of our franchisees' success from day one throughout their time with the brand. Below are only a few of the many reasons you should consider joining the Rent-A-Center franchise system.
Proven Systems - Decades of experience across thousands of company owned stores enables RAC to have strong systems in place. Not having to "re-create the wheel" is one of the major benefits of a national franchise system. This is a major area where RAC excels.
Multi-Million Dollar Marketing - Small franchise companies simply don't have the budget to match the multi-million dollar national and local marketing campaigns that Rent-A-Center has been executing for years. Please see our "Advertising/Marketing" tab for more details and samples.
Innovation - If there is one thing the modern retail landscape has taught us it's that innovation is essential for survival. Rent-A-Center is the innovation leader within our speciality retail sector of RTO.
RAC has been laying the groundwork for a number of years in order to be the destination of choice for e-commerce needs while servicing that channel from our numerous physical stores. With "Virtual Approval" beginning in September 2016 and more robust e-commerce slated for 2017, we're ready to boost brick & mortar revenue with e-commerce capabilities. From the creation of our "AcceptanceNOW" kiosks that now serve customers in over 1,900 locations, to digital innovations to set us apart from the competition, RAC is on the move.
These innovations benefit our franchisees. Whether it's analyzing digital customer data, researching new product offerings, creating award-winning national advertising or streamlining the sales transaction, we're driven to constantly innovate.
Franchise Support - Few in the franchise arena have the resources of a $3 Billion corporation behind them. Running 2,600 + locations in the US & Mexico has taught us a thing or two about supporting stores. Please see our full Franchise Support tab in this site for specific details.
Brand Awareness - Rent-A-Center has the most well known brand in the $8.5 billion dollar rent-to-own category. Customers are more comfortable shopping with recognizable brands and working with companies they already know and trust.
Multi-Unit Focus - Being a part of the RAC franchise system will offer you more opportunities to grow. At this time, our average franchisee owns five Rent-A-Center stores, with our largest franchisee owning forty-six stores. Our focus is on encouraging multi-unit ownership.
Exit Strategy - A RAC branded franchise location with a recurrning revenue stream can be a valuable asset. Possible buyers can include: Rent-A-Center Inc., other successful RAC franchise owners or entrepreneurs seeking to enter the RAC franchise system through acquisition.
Request Information
Looking for more information about Rent-A-Center? Take a moment to fill out our quick information request form.