Franchise Resource Directory
Franchising is a proven way to succeed in business. But the sheer number of franchising opportunities and the many different kinds of business operations can sometimes make franchising seem daunting. If you're considering a career move into the world of franchising our Franchise Resource Directory can provide the kind of information that will help you decide where, when, and how to build a successful business.
Here you will find many resources to help you succeed in franchising. Whether it's accounting, advertising, customer relations, and financing needs, or real estate, human resources, technology, and legal assistance, this listing offers the kinds of tools and assets that can help your business thrive.
Multi-unit franchisees have unique accounting needs. Our specialized done-for-you accounting and bookkeeping solution takes care of everything with your multi-unit needs in mind. So you can focus on what matters.
Franchise Update Media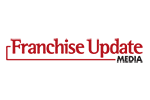 Franchise Update Media has announced it has rescheduled its annual Franchise Marketing Leadership Conference to June 21 - 23, 2022 at the InterContinental Buckhead Hotel in Atlanta.