World Gym Franchise Opportunity
There is passion in the brand of World Gym. It's a business with deep roots. They care - not only about the success of our businesses, but about our gyms and our people.
There is not a better feeling in the world, when you have a corporate team that works their tail off for you.
Financial Information:
| | |
| --- | --- |
| Cash Investment: | $150,000 - $500,000 |
| Total Investment: | $260,000 - $1,800,000 |
Available Markets:

United States: AL, AK, AZ, AR, CA, CO, CT, DE, DC, FL, GA, HI, ID, IL, IN, IA, KS, KY, LA, ME, MD, MA, MI, MN, MS, MO, MT, NE, NV, NH, NJ, NM, NY, NC, ND, OH, OK, OR, PA, RI, SC, SD, TN, TX, UT, VT, VA, WA, WV, WI, WY
Welcome To World Gym
For forty years, World Gym has been at the epicenter of the modern fitness scene-the place where Muscle Beach meets Hollywood, and where serious fitness meets celebrity. We LOVE working out, and we're constantly developing ways to make the gym experience more rewarding. As a prospective franchisee, you will soon discover that World Gym is much more than just a gym franchise; it's a way of life. We eat, drink, and breathe the gym, and you'll find our passion reflected in how we continually innovate and improve the World Gym Experience.
We have all the tools, resources and support to help you open:
Full-Service World Gym Locations (10,000 - 50,000+ square feet)
Studio-Style World Gym Athletics Training Centers (2,500 - 10,000 square feet)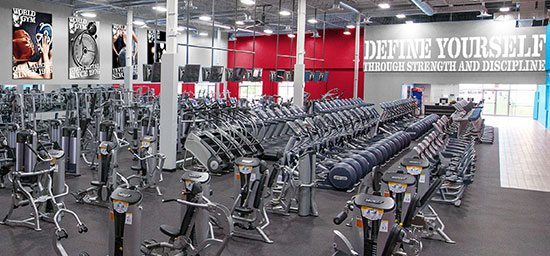 A Global Support Network
Our ownership and management team has over 200 years of cumulative experience, and we're committed to the success of every Franchisee. We're always just a phone call, email, text or tweet away. Our team of fitness industry professionals will provide the operational support, guidance and troubleshooting you need to remain successful in the constantly changing fitness market.
As a Franchisee, you'll have the ability to connect with and learn from all other World Gym Franchisees through a variety of formats and forums, including:
Live, virtual and peer-to-peer training.
A private owner's forum on Facebook.
In-person at the annual World Gym International Convention.
Business And Operational Support
At World Gym, you're never in it alone. We're dedicated to providing all of our Franchisees with powerful tools for improving their business operations, including:
A financial modeling and planning that provide you with the operating benchmarks to ensure success
Access to our state-of-the-art website, social media platforms and other traditional/ digital lead-generation resources
A comprehensive set of available marketing services to drive membership sales
Ongoing training and education for you and your staff, including fitness and business programming to ensure you are the fitness authority in your market.
An on-line member enrollment system that brings new members to your gym
For most locations, an exclusive recruiting territory around your gym
Access to our Preferred Vendor Program and the special pricing, terms and other benefits which it offers
A global support network so you can learn from franchisees and operators all over the world.
The annual World Gym International Convention in Las Vegas featuring seminars, activities, networking, and celebrating our successes at the World Gym Awards Gala
Real estate services, including help selecting the right location and negotiating the lease
Branding and buildout services to help create the best World Gym possible for your area.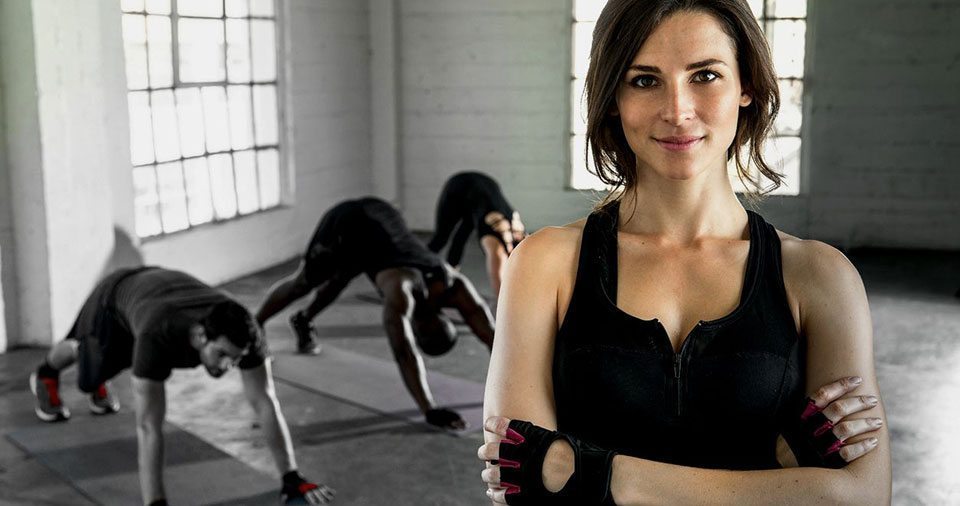 Ancillary Revenue Sources
Memberships will always be the biggest driver of gym revenue, but we've developed several programs that give your members greater value and options, while strengthening your bottom line.
As a Franchisee, you'll have the option to add a BARBELL CAFÉ, our branded smoothie bar, to your gym.
You'll also have the opportunity to offer the World Gym branded Group Exercise Program (WGX) to your Members.
PROSHOP retail installations typically carry our popular and attractive licensed apparel. Additionally, you can offer your members a variety of high-quality products such as branded weight lifting accessories, water bottles, gym bags, and much more.
PERSONAL TRAINING can be a rewarding offering. Our guidance and programming will allow you to maximize this important secondary income stream.
WORLD GYM ATHLETICS is our signature small group exercise program for members and an ongoing training and education program for gym owners and their staff. WORLD GYM ATHLETICS allows for greater revenue opportunities and improved member retention.
Branding, Marketing, And Advertising Support
We're always working to build brand awareness, and to provide our Franchisees with high- end creative materials for promoting their gyms. Our multifaceted, multimedia approach consists of:
New advertising campaigns multiple times per year
Digital marketing support services, including search engine optimization, paid advertising campaigns and more
Social Media content and support services to keep your audience engaged
Television commercials for use in your local market, for a one-time fee
Our World Gym "Ambassador Program" that recruits actual World Gym members and
puts their big dreams and inspirational stories in the spotlight
An ever-growing library of customizable marketing materials
Best of all, our corporate creative department is your creative department - free of charge. Franchisees have access to a wide range of creative services, including:
Facility branding recommendations, including before & after renderings
Custom design and copywriting for print and web applications such as posters, mailers, brochures, Social Media graphics, and more
Assistance with your custom World Gym website
Whatever the project, we can help create a wide variety of world-class marketing and creative materials that will resonate with your target demographic.
It's All About You, Tell Us More!
We are eager to hear more about you and your vision for starting a profitable gym that will make an impact in your area. Whether your dream for a gym is large or small; budget, mid-tier or premium - we have the answers. So we can work closely together help you succeed, tell us more, we will get back to you to coordinate a discovery call.
Request Information
Looking for more information about World Gym? Take a moment to fill out our quick information request form.