Franchise Sales
The franchise sales process is not just about closing the deal. It's about finding the right fit for both candidate and brand. Learn how to move your franchise prospects and candidates through your sales process to determine if there's a match. To achieve this, you'll need the right team. Find out how to evaluate your franchise sales and development team, and best practices for pay, incentives, and commissions to attract and retain top sales talent and meet your development goals.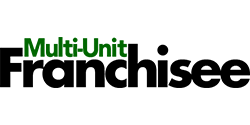 Published quarterly, Multi-Unit Franchisee Magazine is dedicated exclusively to Multi-Unit Franchisees. It delivers vital information and business solutions multi-unit franchisees seek to help strengthen their franchise systems and grow their brands
Let's hope we're already well into a recession. Historically, that's been a good time for franchise sales. But before you start shopping for that new boat, the pain will continue for many brands. But not all.
Eddy Goldberg
2,585 Reads 5 Shares
Last issue we discussed how to benchmark your marketing and lead generation process. This time let's explore key metrics for monitoring your sales process.
Steve Olson
2,487 Reads 14 Shares