Stratus Building Solutions Master Franchise Opportunity
Financial Information:
| | |
| --- | --- |
| Cash Investment: | $160,000 |
| Net Worth: | $250,000 |
| Franchise Fee: | $100,000 |
| Total Investment: | $200,000 |
| Royalty Fee: | 5 |
Available Markets:

United States: AL, AK, AZ, AR, CA, CT, DC, FL, GA, HI, ID, IL, IN, KY, LA, ME, MD, MA, MI, MN, MS, MO, MT, NV, NH, NM, NY, NC, ND, OH, OK, OR, PA, RI, SC, SD, TN, TX, VT, VA, WA, WV, WI, WY
Find Success with a Turn-Key Master Franchise from Stratus Building Solutions®
Exclusive Major Metropolitan Territories Available
Lowest Investment Costs in the Industry
Multiple Recurring Revenue Streams
Comprehensive Training and Support
Imagine becoming a franchisor yourself in your own exclusive regional territory, able to sell, train, and offer support to your own sub-franchisees; Maximizing your own income potential by ensuring the success of your own sub-franchisees with a range of operational and customer support systems in place and collecting on the sales and royalties charged therein. This is called a Master Franchise, or area developer.
A Stratus Building Solutions® Master Franchise business opportunity allows you to tap into the benefits of being a franchisee with a nation-renowned support team and business model, but to also to capitalize on the profitable business of becoming a franchisor in your own exclusive territory in the rapidly expanding franchise arena.
At the Forefront
In an ever increasing health and environmentally conscious consumer market, the demand for Stratus® Green Clean services puts it at the forefront of the commercial cleaning industry. Offering a range of special services, customizable options, state-of-the-art cleaning equipment with air-quality improvement components, and Green Seal Certified Stratus® Green Clean chemicals, Stratus Building Solutions® is second to none in green janitorial and the pursuance of cleaning for health.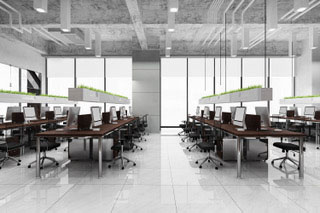 Growth and Demand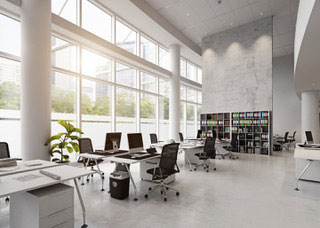 The Commercial Cleaning Industry is one of the fastest growing service industries in the world today and is projected to continue to provide tremendous opportunity. Demand for green products and services has also profoundly increased, an area which Stratus® successfully leads the commercial cleaning franchise industry. Frequent customers are schools, medical offices, shopping centers, warehouses, dealerships, religious centers, professional offices, daycares, retail stores, gyms and more. Purchasing a commercial cleaning franchise provides a limitless source of new customers, in major metropolitan areas to smaller towns.
Success for Today and the Future
Stratus Building Solutions'® Master Franchise business model targets multiple recurring revenue streams, assuring a consistent income for today and into the future. Customer contracts, financing payments, and a scalable organizational concept provide a solid base to leverage continuous growth. Many economists also label the commercial cleaning industry as recession proof. It is distinctive in providing a continuous income even during an economic downturn, as proven by many existing Stratus® franchises.
The Stratus® Difference
Stratus Building Solutions® offers a turn-key business model for exclusive regional Master Franchises. With the lowest investment costs in the industry and availabilities in major metropolitan areas, Stratus® provides the nation's premier business opportunities in the commercial cleaning industry.
Regional Master Franchises:
Exclusive Territories Available in Major Metropolitan Areas
Area Developer / Regional Territory Concept
Operate as Sales / Support Center for Your Own Janitorial Sub-Franchisees
Monthly Recurring Revenue and Multiple Income Sources Model
Large Range of New and Recurring Customers
High Margin Earnings Capability
Professional Office Environment
Characteristic Monday - Friday, 9-5 schedule
Training and Continuous Business Development Support
Proprietary, Customized Management Software
Branded Green Seal Certified Chemicals, Equipment and Supplies
National Marketing Campaign
Corporate Offered Inside Sales Call Center
Learn More
Looking for more information about opening a Stratus Building Solutions location in your area?