Spanish Doughnuts Franchise Opportunity
Spanish Doughnuts is the
on-the-go Spanish inspired treat shop.
Our stores have been churning out made-to-order churro in Australia since 2008. Your choice of sneaky treats from our Original Hot Churro with chocolate dipping sauce, to hot filled ones like with jam, custard, chocolate, caramel & Nutella. Or our delectable coated ones like our Bombon range including our Tripple Choc Bombon & Coconut Bombon.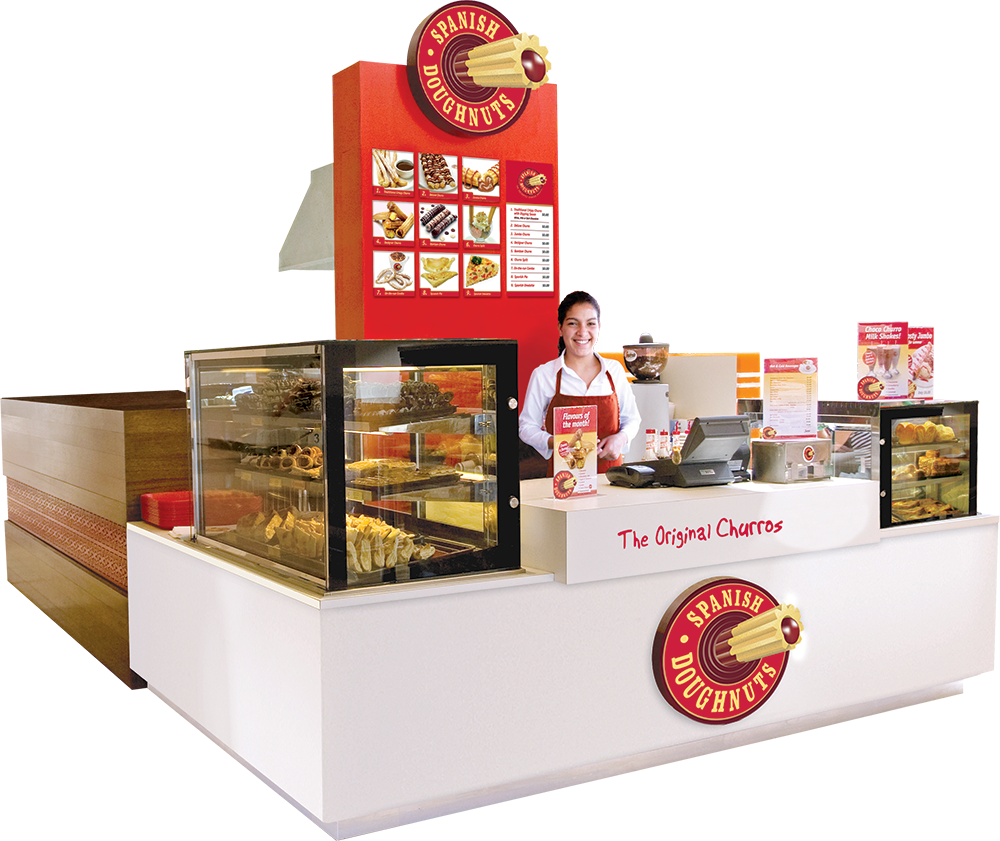 Our crazy range is from the perfect blend of our people. What goes through their heads often ends up in the shop and in the hands of our customers.
Just like our Salted Caramel Brulée churro, Strawberries and Cream churro & Spanish Apple Fries.
Perfectly satisfied sweet fix!
After 11 years in business, we've ensured that each of our stores is profitable because we have created a model that gives you the best chance to be successful.
Our average Gross Profit Margin on food is 99%
Our churro are made fresh in-store & to order
Selling our treats is easy because they're all on display for customers to see & select
Our model is proven & profitable and have been in business since 2008
We are proud to provide a business that fits around your family needs
You become part of our family. The initial structured 4-weeks training is just the start. We are here with you at all times.
Be as innovative as you like & show us your crazy ideas. There's a good chance it will end up as a permanent item for our customers to choose from!
We are a good balance of being thrifty & smart to invest in what is needed to attract new customers & to keep existing ones.
Now, we're looking for a US Master Franchise to help expand this simple model. Our business model is very appealing because:
We're perfect for parents with children. Make money while still having the flexibility around family needs.
Hospitality, cooking or food retail experience is not required. All our treats are on display for customers to select from, making it really easy to sell.
So having weak English is not a problem either. You just need a winning smile & a great positive attitude!
Business experience is not required. Unlike in other food businesses, our business model is straightforward - just order items from us; sell the treats on display & roster two people per shift are the key things.
Request Information
Looking for more information about Spanish Doughnuts? Take a moment to fill out our quick information request form.