Scissors & Scotch Franchise Opportunity

Financial Information:
| | |
| --- | --- |
| Cash Investment: | $175,000 - $500,000 |
| Net Worth: | $375,000 - $1,500,000 |
| Franchise Fee: | $40,000 - $45,000 |
| Total Investment: | $411,675 - $661,500 |
| Royalty Fee: | 4.00% (first 18) and 6.50% after |
| Advertising Fee: | 0.85% (first 18) and 1.25% after |
Available Markets:

United States: AL, AK, AZ, AR, CA, CO, CT, DE, DC, FL, GA, HI, ID, IL, IN, IA, KS, KY, LA, ME, MD, MA, MI, MN, MS, MO, MT, NE, NV, NH, NJ, NM, NY, NC, ND, OH, OK, OR, PA, RI, SC, SD, TN, TX, UT, VT, VA, WA, WV, WI, WY
A Franchise You Can Feel Good About
Scissors & Scotch provides a badass grooming experience for men, and a kickass investment opportunity for you. We're looking to expand nationwide, and are seeking business partners to join us.
We're not a salon. We're not a clips joint. We're not your run-of-the-mill barbershop. We're everything you want your haircut to be, and then some. The Scissors & Scotch experience offers a complimentary cocktail, coffee, or cold one with every haircut, plus a full-service bar and lounge, because we know you'll be ready for round two.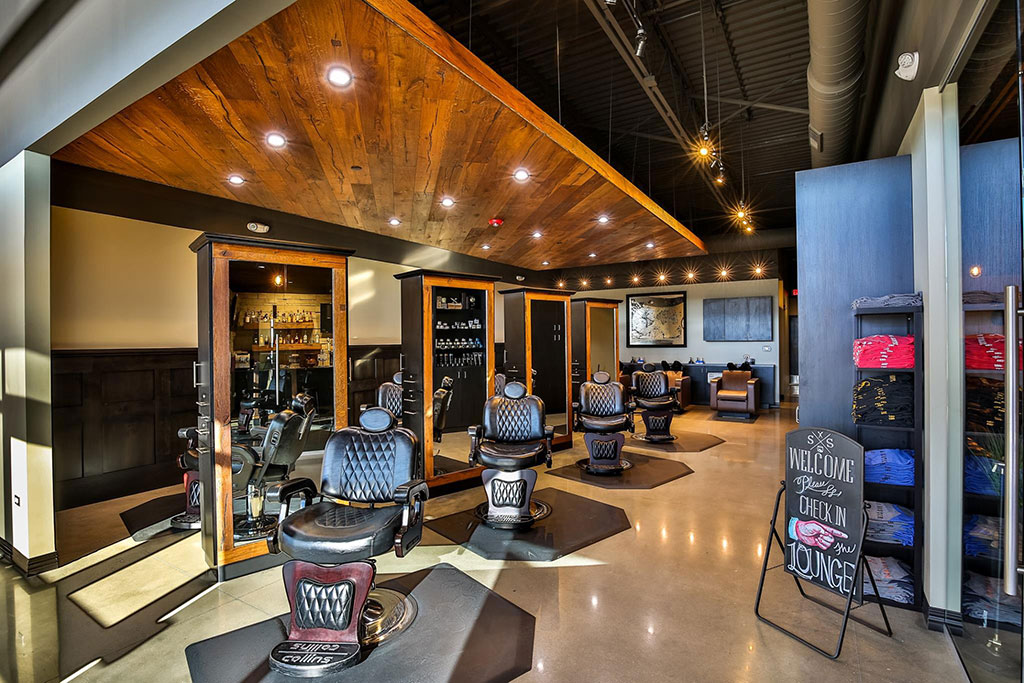 Why Franchise
Franchising can be full of growth opportunity, and we're ready to turn can be into will be. To do that, we're looking for a certain kind of franchisee, and we know you're looking for the right franchisor.
Back Up. What Is Scissors & Scotch?
A few years ago, we made a momentous realization. When it comes to men's grooming, there are basically three options - your dad's barbershop, your wife's salon, or any joint with clips in the name. So, the way most brilliant ideas are born, a few cocktails one night parlayed into a concept that would alter the essence of men's grooming everywhere.
At Scissors & Scotch, you can expect the old-school spirit of a barbershop with a new age twist. Classic grooming services, a fully stocked bar and a sleek setting join forces to create one helluva grooming experience for the modern, grown-ass man.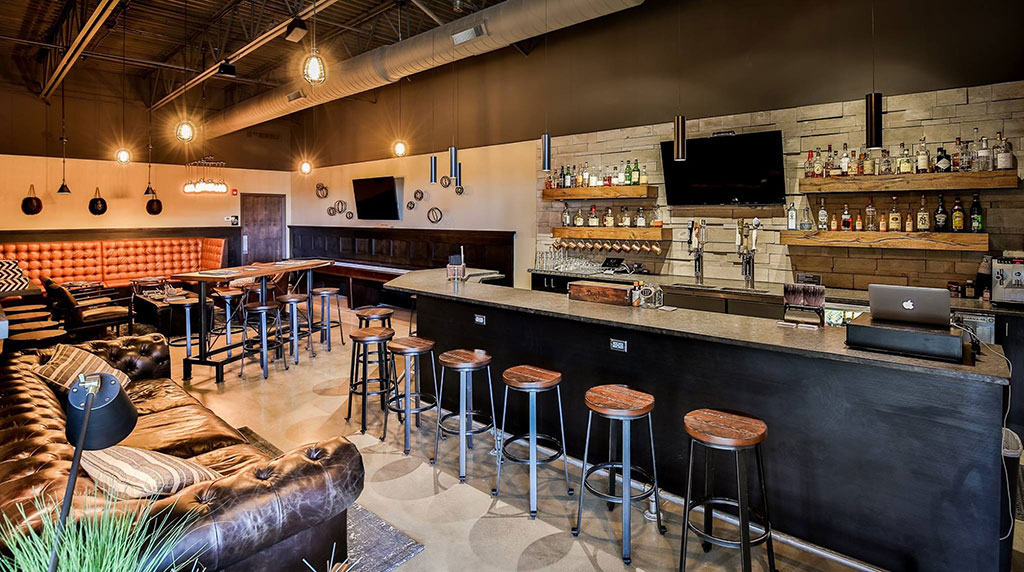 We Have Serious Potential
Fast forward a few years later from the day our doors first opened - we've grown exponentially, and we're looking for awesome people to help us extend the S&S experience in major cities nationwide. This industry is booming with potential, in high demand, and far from ubiquitous - making it an opportunity you'd be a fool to pass up.
We Got Your Back
Through ups, downs, side parts and undercuts, you'll feel nothing but support. We offer a comprehensive training program for our franchisees and our employees, because we want everyone to be as successful as possible. Our corporate team is dedicated to assisting our franchisees, while continually seeking ways to improve the company.
We Have A Team Of Experts
Your success is our success, and vice versa. That's why we have teamed up with experts to tackle every aspect of the business. From market analysis to advertising, each facet has decades of experience that will set you up for serious success.
Market Analysis
Statistics aren't our strong suit. That's why we work with a highly-experienced customer analytics firm to research size, demographics, and competition of your market.
Site Selection
We don't believe in guessing games; we believe in strategy. We have partnered with a real estate firm that provides information on landlord reputation, co-tenant strength, traffic patterns and other factors that will increase your likelihood of success.
Lease Negotiations
We have a team to identify and negotiate key issues there may be with your lease. This means saving you research time and using everyone's best efforts to maximize the tenant improvement money you'll get back.
Construction Management
This group is available to coordinate design with the architect, lead approval process with local government, lead the general contractor bidding process and provide a step-by-step guide for buildout and procurement to equipment and furniture.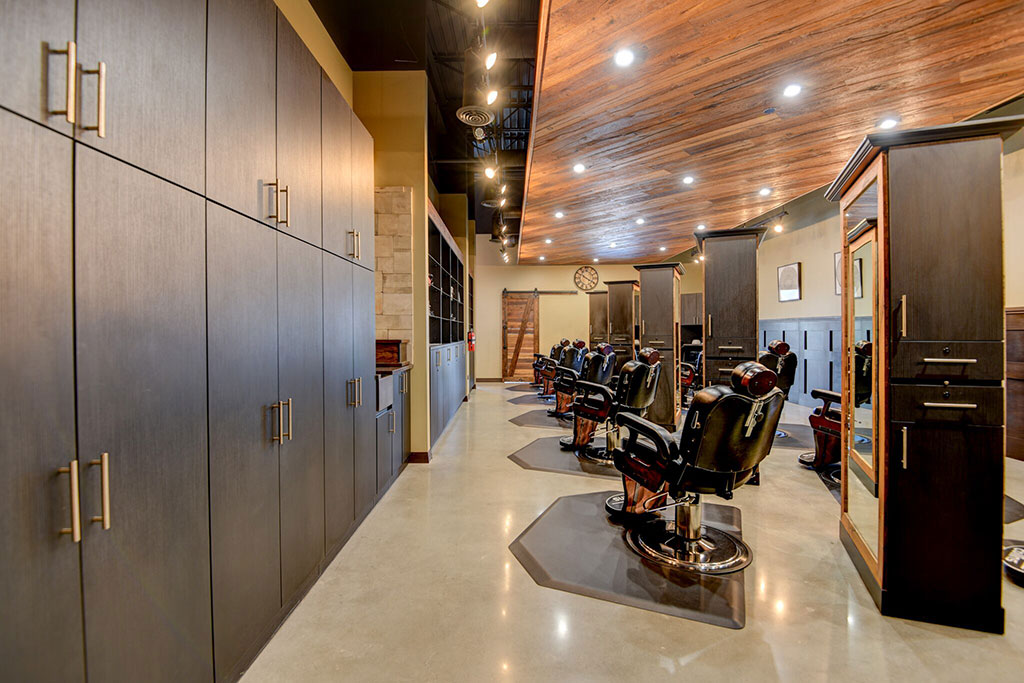 Targeted Customer Marketing
We have access to a technology platform that automatically sets filters to ensure your ads are hitting the right customers within your market.
Advertising
Our agency partner will be continuously updating branded content and providing marketing guidance. Plus, you can leverage any learnings and best practices from other franchisees throughout the country.
Learn More
Looking for more information about opening a Scissors & Scotch location in your area?