RetroFitness Franchise Opportunity
Financial Information:
| | |
| --- | --- |
| Cash Investment: | $500,000 |
| Net Worth: | $2,000,000 |
| Franchise Fee: | $69,000 |
| Total Investment: | $939,250 - $1,600,500 |
Available Markets:

Canada:
United States: AL, AK, AZ, AR, CA, CO, CT, DE, DC, FL, GA, HI, ID, IL, IN, IA, KS, KY, LA, ME, MD, MA, MI, MN, MS, MO, MT, NE, NV, NH, NJ, NM, NY, NC, ND, OH, OK, OR, PA, RI, SC, SD, TN, TX, UT, VT, VA, WA, WV, WI, WY
Retro Fitness is More Than Your Average Gym Franchise.
Retro Fitness has been consistently recognized as one of the nation's top franchises by numerous publications. This is the primary reason why our franchise opportunity has been talked about in Entrepreneur Magazine, Forbes, Rolling Stone and The Wall Street Journal along with being featured on MTV, CNN, Fox News and the hit CBS reality series Undercover Boss.

Retro Fitness provides first-time business owners and experienced franchise operators a compelling way to become a part of the burgeoning health and wellness industry in the U.S. Because of Retro Fitness' innovation, strong operations support and proven gym model it has grown to more than 150 gyms locations in 15 states and has over 400,000 members.
About
Retro Fitness is a rapidly growing franchise model within the $30 Billion health and wellness industry that provides a high return on investment with strong-unit economics and streamlined operations.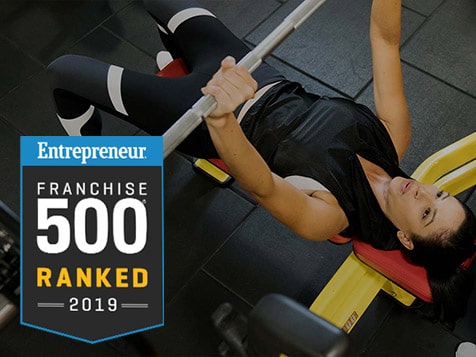 In a world where what you see is not always what you get, Retro Fitness is a business opportunity that delivers on its promise. Our success is based on a simple value- quality.
Quality in the brand, the facility, the support, the corporate team, the training, the ongoing operational assistance, and maybe most importantly, the quality of our franchise owners.
Smart, savvy and successful, our diverse group of franchise owners includes doctors, lawyers, C-level executives, multi-brand entrepreneurs and everything in between. They've all chosen Retro Fitness to grow and expand their investment portfolios and are united by a common goal: to deliver the very best personalized fitness experience fitting each-and-every member's budget.
Reasons to Own a Retro Fitness
Consumers Love It - Retro Fitness is a state of the art fitness facility starting at just $19.99 per month for members. High value, low price.
Owners Can Count on It - Franchise owners can gauge predictable monthly income from membership base, along with multiple revenue centers.
Investor-Friendly Model - The Retro Fitness franchise is a flexible, manager run business with a streamlined and simple set of operations.
Monetary Muscle
$2,200,000 = Ave. Gross Sales per unit
$443,000 = Ave. EBITDA
5,892 = Ave. number of members
$142 = Ave. revenue per square foot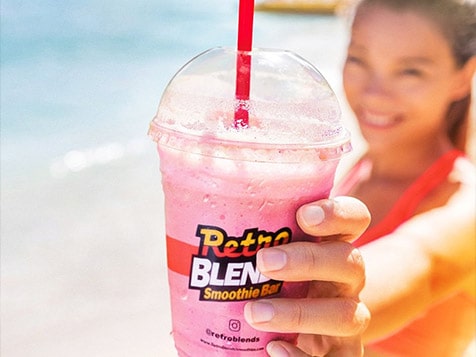 *The top 10% of Retro Fitness Clubs Avg. Gross Sales, Avg. EBITDA and Avg. Rev. Per Sq. Ft. numbers as published in Item 19 of the Retro Fitness 2020 Franchise Disclosure Document. Read Item 19 in its entirety for important defined terms, assumptions and qualifiers relating to these figures. Franchise offering made by prospectus only, view our Franchise Disclosure Document for details.
Dedicated Support
No prior gym or development experience required - we will help you from start to finish in the design and build of your location
Comprehensive assistance in site selection
Prototypical design and conceptual layout
Virtual and in-person training for franchisees and key managers
Ongoing training and development programs offered through Retro University
Pre-sale support to recruit and acquire members prior to grand opening
Access to corporate management team for business review and performance analysis
Regular consultation visits
Dedicated marketing staff ready to assist with marketing and social media planning
Vendor partnerships and negotiated pricing assistance with major brands like Life Fitness®
Inquire to Retro Fitness today whether you're interested in becoming a hands-on owner-operator or if you prefer to be an absentee owner with somone else running the business on a daily basis.
Request Information
Looking for more information about RetroFitness? Take a moment to fill out our quick information request form.