Pigtails & Crewcuts Franchise Opportunity
I wanted to invest in the Brand because it seemed I am my customer. I fit very well with the idea of living in the suburbs of the big city and having young children and looking for a safe place to go where I could take them, be welcomed, and have things there that were age appropriate.
My favorite thing about the Brand is the community of ownership and having the feedback and support of others. I can't imagine having to do this by myself. I'm at two salons now, and currently working on opening my third.
Financial Information:
| | |
| --- | --- |
| Cash Investment: | $100,000 |
| Net Worth: | $250,000 |
| Franchise Fee: | $30,000 - $100,000 |
| Total Investment: | $98,750 - $230,250 |
| Royalty Fee: | 5% |
| Advertising Fee: | 2% |
Available Markets:

Canada: AB, BC, MB, NB, NL, NT, NS, ON, PE, PQ, SK, YT
United States: AL, AK, AZ, AR, CA, CO, CT, DE, DC, FL, GA, HI, ID, IL, IN, IA, KS, KY, LA, ME, MD, MA, MI, MN, MS, MO, MT, NE, NV, NH, NJ, NM, NY, NC, ND, OH, OK, OR, PA, RI, SC, SD, TN, TX, UT, VT, VA, WA, WV, WI, WY
About Pigtails & Crewcuts
Wade Brannon purchased the Pigtails & Crewcuts concept created by a mom who wanted to design a business that made haircuts for kids a fun and exciting experience. Brannon had retired from a successful career in the franchise industry a few years before so he could spend more time with his family, but saw great potential for the concept to grow with the increasing demand for services that cater to families with young children. He also saw it as a great opportunity to create a business that provides a solid return on investment as well as a balanced environment to give franchisees the family time that seemed to be missing from many existing opportunities. As Brannon expected, the concept was a hit and the Pigtails & Crewcuts franchise has been growing since.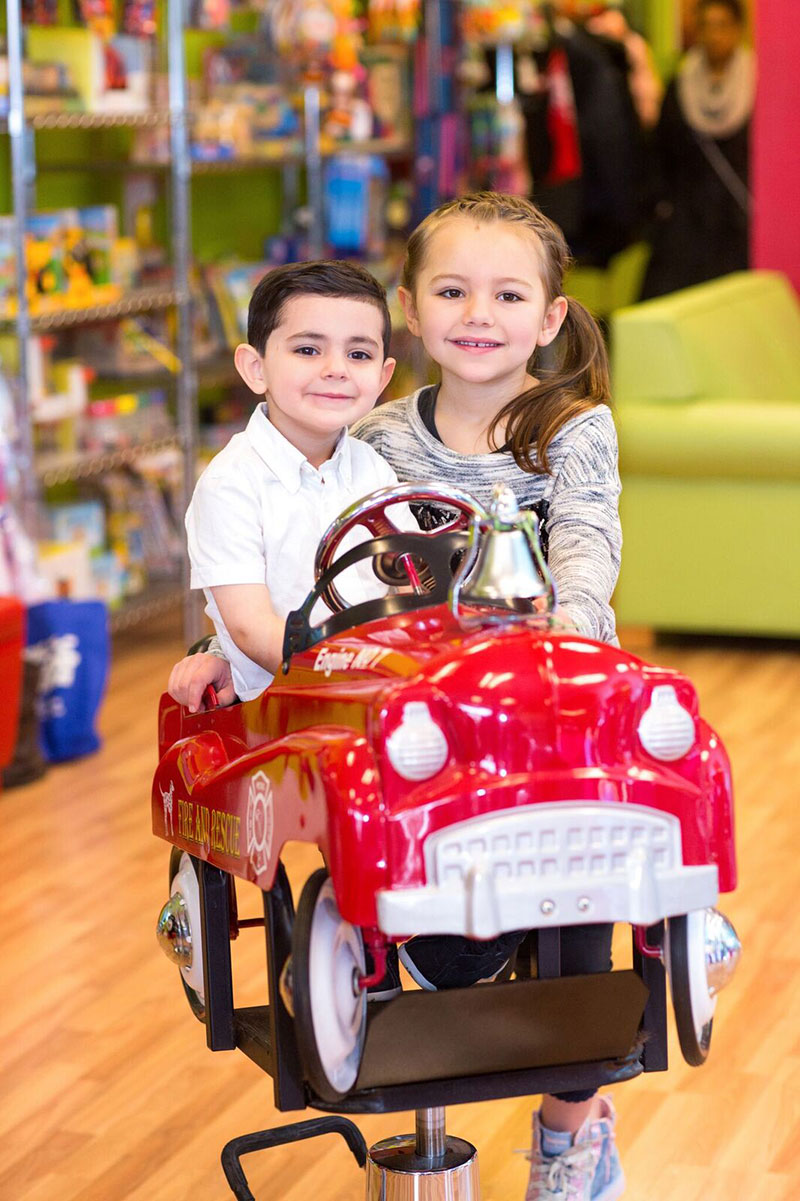 When you consider the overall hair care industry in the U.S. estimated is to exceed $58 billion, and approximately $5 billion is spent in the children's segment, owning a children's hair salon makes sense. Pigtails & Crewcuts is one of the few salon concepts to expand aggressively on a national level. To add to that, there are an estimated 46.7 million kids between the ages of 0 and 12 in the United States, and our target market is children in this age range. The individual markets we are targeting have over 11.5 million customers.
While there are many locally owned salons and a couple of chains of children's salons on the market right now, none provide the scope of services, breadth of experience, and family-friendly atmosphere available at Pigtails & Crewcuts. Our experience and support is what sets us apart. Collectively, our leadership team has over 75 years of franchising experience!
Franchise candidates will receive expert site selection assistance and pre-opening support, as well as extensive marketing and operational support and will benefit from a group of franchise owners who share ideas and information with each other regularly. Franchisees also experience:
I lost my job due to the sale of the company I was working for. I was looking for something would allow me to stay connected to my daughter who was around six at the time, where I could still do field trips, volunteer in her classroom, and have flexibility but still work in a meaningful capacity. There was a Pigtails & Crewcuts in Chula Vista that I took my daughter to for a haircut and one day as I sat there I said, to myself "This would do well in my neighborhood."
I looked at another franchise opportunity, but thought the hair salons would be more global or appealing to everybody. Once I found Pigtails & Crewcuts, I looked at a couple of other salon franchises and decided based on the atmosphere inside of the store, which was important to me - the colors and the craziness - and also the cost, that I should go with Pigtails & Crewcuts.
The support from the franchise is fantastic. When you own your own business, you don't necessarily have a mentor or anybody to bounce ideas off of. For me, that's the best support I get from the franchise, but it's everything from helping me with my email to decision making based on ads, internal promotions... all types of stuff. It's just a super supportive franchise!
Kendra Keating
Owner - Pigtails & Crewcuts - Del Sur, San Diego & San Marcos, CA
Franchise Benefits
Low entry cost
Complete marketing & collateral package
Turnkey package
Extensive owner / employee training
Reduced hours of operation
Site selection assistance and location design team
Lease negotiation
Ongoing support
Complete equipment and inventory start-up package
Simple inventory distribution & maintenance system
To provide ongoing support, we hold regular meetings to educate franchisees on the latest operational and marketing techniques and make routine visits to your salon.
Investment
For a single salon, the franchise fee is $30,000* and is due up front. The franchise fees for multiple unit opportunities are listed below:
Three (3) Salons - $67,500
Five (5) Salons - $100,000
I lived in Atlanta for 20 years and still have friends there. My best friend went to the Buckhead salon and knew I was looking for a franchise opportunity and wanted something that was kid-centered because as a new mom, I wanted a place where I could take my kids to work with me if needed. She called and said, "I don't know what you're looking into but this place has an hour and a half wait every time I go."
Pigtails & Crewcuts resonated with me because I saw the need for it in Orlando. Orlando has Disney, and Disney has a barber shop, but you have to have a season pass and get your kid all the way into Disney, but there weren't any others at the time. There weren't any other kids' haircut salons and I felt the need for a kids' salon. It was something new, I was going to be the first one, and it was a chance to pioneer an idea.
I'm at two salons now, and currently working on opening my third. My favorite thing about the Brand is the community of ownership and having the feedback and support of others. I can't imagine having to do this by myself.
Jennifer Tribble Owner - Pigtails & Crewcuts - Dr. Phillips & Winter Springs, FL
This web page does not constitute a franchise offering or an offer to sell a franchise. A franchise offering can be made by us only in a state if we are first registered, excluded, exempted or otherwise qualified to offer franchises in that state, and only if we provide you with an appropriate franchise disclosure document.
Request Information
Looking for more information about Pigtails & Crewcuts? Take a moment to fill out our quick information request form.