Panini Kabob Grill Franchise Opportunity
Financial Information:
| | |
| --- | --- |
| Cash Investment: | $995,000 |
| Net Worth: | $5,000,000 |
| Franchise Fee: | $55,000 |
| Total Investment: | $79,500 - $1,995,000 |
| Royalty Fee: | 5% |
| Advertising Fee: | Local 0.5-1%, National 0.5-3% |
Available Markets:

Canada: AB, BC, MB, NB, NL, NT, NS, ON, PE, PQ, SK, YT
United States: AL, AK, AZ, AR, CA, CO, CT, DE, DC, FL, GA, HI, ID, IL, IN, IA, KS, KY, LA, ME, MD, MA, MI, MN, MS, MO, MT, NE, NV, NH, NJ, NM, NY, NC, ND, OH, OK, OR, PA, RI, SC, SD, TN, TX, UT, VT, VA, WA, WV, WI, WY
International Opportunities Available
Your Mediterranean Restaurant Franchise
Serving Up Better, Healthier Variety
Panini Kabob Grill is a casual dining restaurant concept offering a perfect blend of old world style favorites with a menu focused on healthier options, and modern European flair. We provide the communities we serve with a dining ambiance that transports them across the world and dishes that are not only fresh & healthy, but also crave-worthy. Our core focus has always been and continues to be on the freshest and finest quality ingredients, great guest service, and competitive prices.
Sales*
Average Annual Sales/ Restaurant (AUV) in 2017 = $4.0 M
Average Sales Per Square Foot = $1,337
Off Premises Sales = 52%
Dine In = 48%
Average Guest Check = $13.50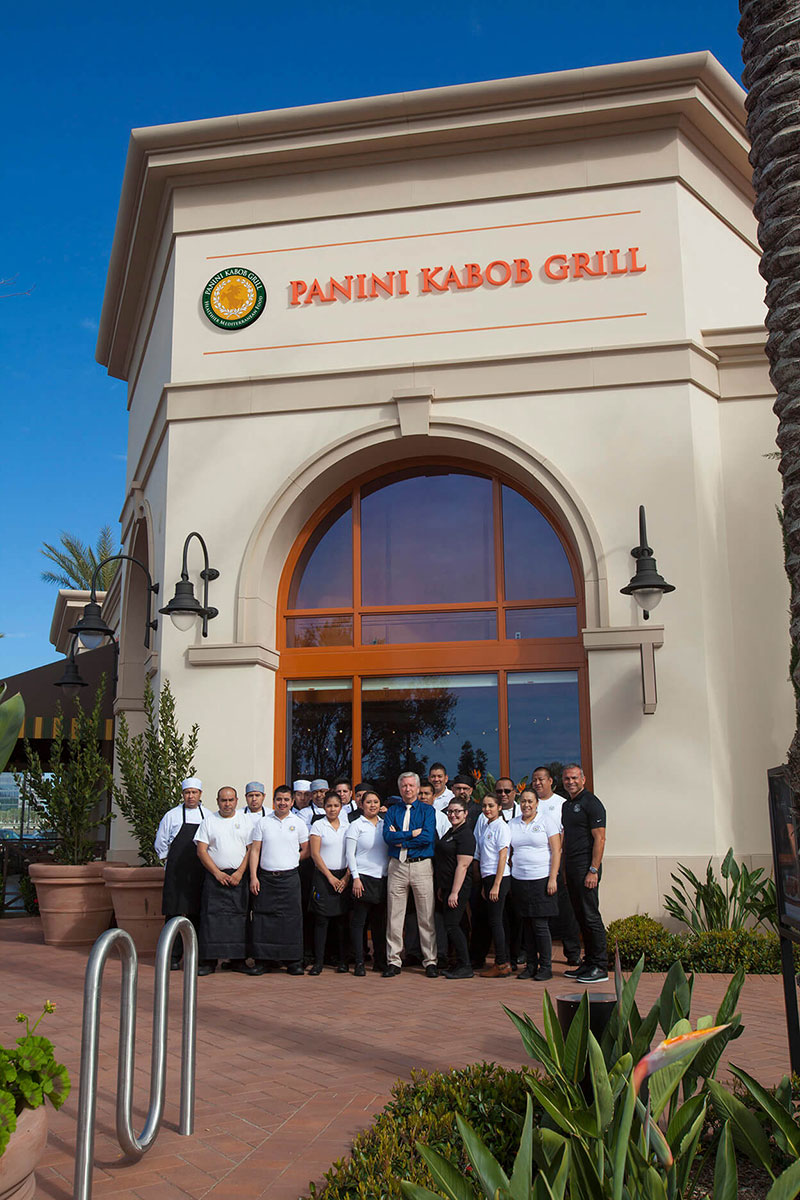 In 1997, the first Panini Kabob Grill opened its doors in Corona Del Mar, California in a cozy, compact space. Since then, our business has continued to evolve into an efficient and refined concept. With the launch of our second location in Beverly Hills in 2007, we began to see tremendous growth – in our locations, in our menu selections, and in our popularity. Word began to spread throughout the counties about our high-quality selections, which brought on the insistence for our rapid expansion to fulfill the increasingly growing demand - we responded by consistently opening more locations in Orange County and Los Angeles. With over a dozen locations open, we've yet to satisfy the demand - diners continue to request for more locations at further destinations.
Now is the prime time to take this original concept to our ever-growing, receptive audience with select entrepreneurs like you. With experience in the restaurant/hospitality business that spans two decades, along with expertise in real estate leasing, financing, and negotiations, the Panini Kabob Grill management team has worked hard to develop a concept with unmatched emphasis on attention to detail and a commitment to quality, efficiency, and to serving our guests the best way we know how.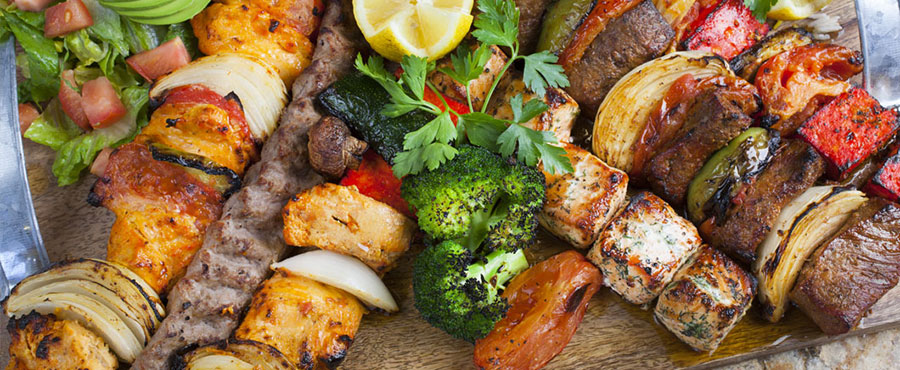 This is your chance to become a part of an incredible concept: as a Panini Kabob Grill franchise owner. With a proven track record of good business skills and the dedicated support of our experienced team, we will help streamline the process from opening to operating your own Panini Kabob Grill location(s). We'll help you grow your incredible future, as the owner of an evergreen business model, based on never-ending demand for healthier, fresher and tastier restaurant options.
As a Panini Kabob Grill franchise owner, you will be able to differentiate yourself from the competition by offering your guests:
Superior quality ingredients that are fresh (never frozen) and free of hormones and antibiotics
Abundant, generous portions that diners always rave about
A competitive price point allowing you to reach a wider and loyal customer-base
Efficient, casual dining service positively adding to the overall excellent customer experience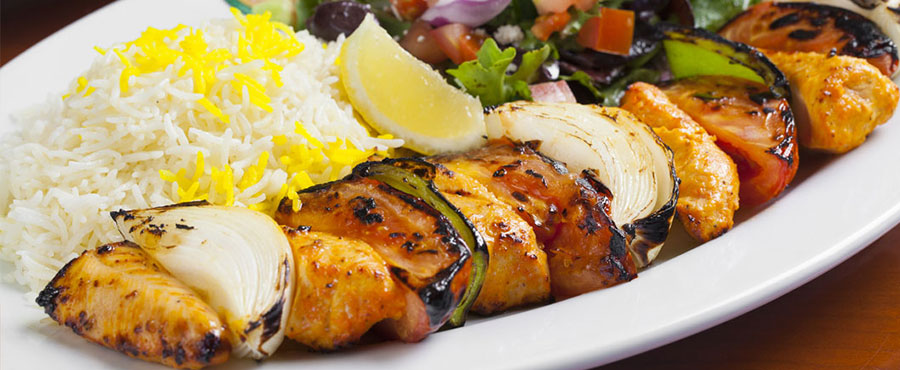 We will provide "over-and-above" support, training, and guidance in both the start-up and ongoing phases of your franchise. As a Panini Kabob Grill franchise owner, you can count on us to provide the tools and support you need to run an effective and productive restaurant business.
Site Location & Build-Out Assistance: From the very beginning, our franchise team will be there to assist you with the selection and lease negotiations of your own Panini Kabob Grill location. Our experienced architects and engineers will provide detailed design and build-out guidance.
Pre-opening Training: An initial training program prior to commencing operations will be held at a designated corporate location and is designed to prepare you, your operating partner(s), and key management staff with the necessary knowledge and skills to launch your restaurant. General business management, financial reporting, guest service, front and back of house procedures, inventory controls, food safety and more will be taught during your training.
Onsite Grand Opening Assistance: Our experienced representatives will be onsite before, during and after the Grand Opening of your restaurant to ensure your business is ready to open its doors, let your guests in, and run smoothly thereafter.
Confidential Operations Manual: You will receive a copy of our detailed operations manual containing established standards and procedures to help run your business effectively on an ongoing basis.
Ongoing Support: After your restaurant is up and running, we will continue to support you and your team by providing ongoing refresher training courses and periodic field support visits.
Technology Tools: As a franchise owner, you will have access to the latest technologies and innovations, including our approved POS system and online ordering platforms, plus a standardized chart of accounts and reporting procedures for quality control, growth projections, and cross-location benchmarking.
Marketing Guidance: We will provide help with the development of initial and ongoing marketing campaigns that will help promote your Panini Kabob Grill restaurant in the local community.
Becoming A Franchisee...
We are looking for both individuals with prior restaurant/business experience and those who are seeking a financial investment. It takes a special type of person to be a Panini Kabob Grill franchisee:
Passionate about healthy food and ultimately the Panini Kabob Grill brand
Excellent track record as a multi-unit restaurant operator (preferably)
Net Worth = $5,000,000
Liquidity = $1,995,000
Request Information today to learn more!
* Figures reflect averages for eight restaurants that have been open for 2 years as published in Item 19 of our current Franchise Disclosure Document.
Request Information
Looking for more information about Panini Kabob Grill? Take a moment to fill out our quick information request form.