Glory Days Grill Franchise Opportunity
Financial Information:
| | |
| --- | --- |
| Cash Investment: | $750,000 |
| Net Worth: | $1,500,000 |
| Franchise Fee: | $50,000 |
| Total Investment: | $1,696,500 - $2,526,500 |
| Royalty Fee: | 4% |
| Advertising Fee: | 2% (1% National and 1% Local) |
Available Markets:

United States: AL, AR, CT, DE, DC, FL, GA, KY, LA, ME, MD, MS, NH, NJ, NY, NC, OH, PA, SC, TN, TX, VT, VA, WV
Franchise with award-winning Glory Days Grill®! With 23 years of proven growth and performance, Glory Days Grill® has won AWARDS for Best American Cuisine, Best Sports Bar, and the Restaurant Neighbor Award. Founded in Fairfax, VA in 1996, Glory Days Grill® is a sports-themed family restaurant featuring great food, outstanding service and real-time entertainment. Each restaurant has an abundance of televisions to watch the big game, news, cartoons, or just about anything that's worth watching, and every table features an individual speaker to tune in to any game.
Why Glory Days?
Commitment to Food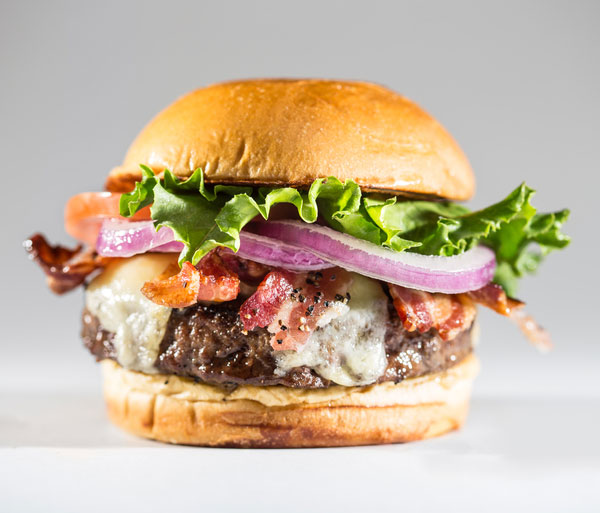 Glory Days Grill offers high quality food and drinks at affordable prices. Our diverse, award winning menu features fresh and local ingredients and has something for everyone. From mouth-watering burgers to "Mom's Mac & Cheese," we serve up generous portions of a variety of foods to keep our customers coming back for more. Our family friendly menu also offers extensive Gluten Free and allergy friendly options, and tons of choices for kids. We feature daily specials and promotions, ensuring guests always receive high quality food at a great value.
A Love of Sports
Sure you can catch a game on your home TV - but nothing beats watching the last few seconds of a Power Play in high definition, with the community rallying behind you. Couple this with some top notch food and you've got yourself a winning combination. Our spirited atmosphere is equipped with numerous high definition TVs and individual volume controlled speakers at every table, always giving you the best seat in the house. While on any given day, Glory Days Grill is packed with die-hard sports fans enjoying a drink and cheering on their teams, our numerous TVs also broadcasts news, popular events and cartoons, making it the perfect restaurant for the whole family.
Partnering with Glory Days Grill means you'll benefit from the success and expertise of the entire team, which is led by some of the industry's most seasoned and passionate restaurant executives. Our extensive training and support programs ensure you'll receive real, practical support to help you create a thriving franchise that not only provides guests with an exceptional dining experience, but one that also cares about the well-being of the community.
Training & Support
Our three pillars of focus, a commitment to quality food and ingredients, a love of sports and generosity in the surrounding community, have kept Glory Days Grill as a leader in the industry for over 23 years. Our founders boast over 120 years of combined restaurant experience and expertise - and are still actively involved in the day-to-day operations of the restaurant today. Our longevity in the industry and successful track record proves that our business model works. We have invested wisely to recruit the finest team in the foodservice industry, to provide support in the areas of operations, training, marketing and business development and to give you all of the tools needed to be a successful franchise owner. We recognize that your success is our success, and we want you to reach your goals.
As a Glory Days Grill franchise owner, you can be a part of an innovative brand that stands behind their franchisees. Our hands-on training and support program will provide you with all the tools needed to own and operate a restaurant that not only provides their customers with an exceptional dining experience, but also one that cares about the well-being of their community.
We have a training program in place that allows you to open your restaurant quickly and efficiently, by providing you with all of the necessary support and tools.
Upon being approved as a Glory Days Grill franchisee, you will receive a great deal of hands-on support, including:
Site selection assistance and guidance, including field visits
Professional and detailed restaurant layout, blueprint, design, and construction document review and analysis
Complete equipment lists and specifications
Pre-approved suppliers, when available, in franchise market
Guidance in securing a liquor license
Grand opening promotions assistance
Operational and management tools
Comprehensive pre-opening assistance and restaurant opening training package
Once your Glory Days Grill is open, you'll have the continued guidance, consultation and support of the Franchise Manager and the same expert staff that makes our restaurants so successful. We want you to know that help and advice is only a phone call away.
Ongoing support services include:
Confidential operations manual documenting Glory Days Grill operational procedures
Ongoing marketing manual guidance, as well as operational, marketing, and financial-control consultation as needed
National purchasing programs for certain supplies, services and food products
Scheduled visits from your Franchise Manager
Training systems and programs to assist in training your restaurant staff
And it doesn't stop there! Our ongoing training programs cover all aspects of the business to provide you with the necessary instruction to own and operate a Glory Days Grill franchise, including:
Preparation of all Glory Days Grill menu items
Quality and food portion control
Effective food service operations
Beverage and inventory management
Marketing, promotions and public relations
Management tools, systems and routines
Local marketing training materials
Cleanliness, organization and sanitation standards
Execution of opening and closing management functions
Request Information
Looking for more information about Glory Days Grill? Take a moment to fill out our quick information request form.