Chronic Tacos Franchise Opportunity
Financial Information:
| | |
| --- | --- |
| Cash Investment: | $100,000 |
| Net Worth: | $250,000 |
| Franchise Fee: | $40,000 |
| Total Investment: | $250,000 - $500,000 |
Available Markets:

Canada: AB, BC, MB, NB, NT, NS, ON, PQ, SK, YT
United States: AL, AK, AZ, AR, CA, CT, DE, DC, FL, GA, HI, ID, IA, KS, KY, LA, ME, MA, MI, MN, MS, MO, MT, NE, NV, NH, NJ, NM, NY, NC, OH, OK, OR, PA, SC, TN, TX, UT, VT, WA, WV, WI, WY
The Brand
Chronic Tacos is a California inspired Mexican grill that celebrates authentic flavors and the individuality of our customers. The brand is known for its playful and edgy restaurant design, fresh, authentic menu and customization that caters to the individual (diverse) tastes of our customers. These elements combine to provide a distinct and engaging guest experience and unmatched brand loyalty.
The franchise fee is $40k for a single unit. For multi units its $35k for first store and $25k for each additional. We offer multi-unit discounts and Veteran discounts as well.
We have 3 stores in Canada and over 30 in the US and 40 more in development.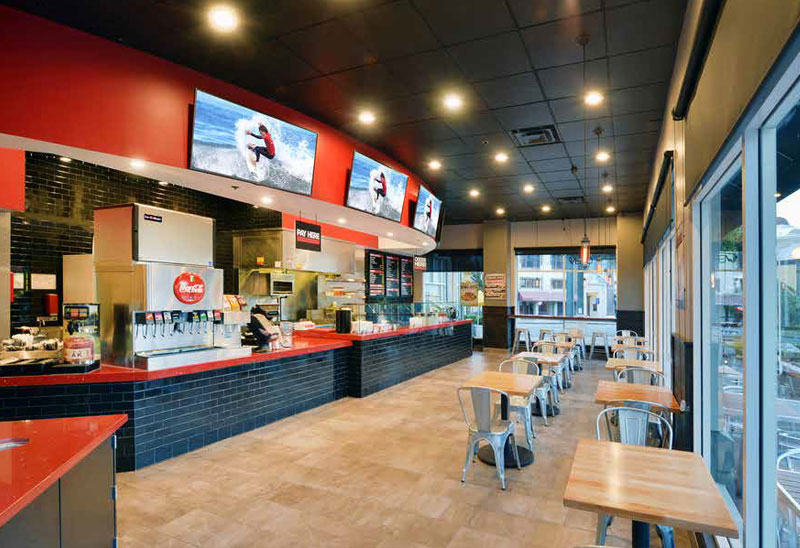 The Opportunity
Chronic Tacos offers professional franchisees an opportunity to operate a truly unique brand within a proven, mainstream space. Our veteran corporate franchise team has developed the right systems, operational standards and branding strategies to help ensure the success of our franchise partners and the system as a whole.
We understand and embrace the cornerstones of support and that the foundation of our brand must be based on strong consumer demand, corporate leadership and mutual commitment. Through our dedication to these three elements, Chronic Tacos is a strong brand sustainable for long-term growth.
Chronic Tacos objective is to partner with professional franchise operators and has attracted the attention of investors across the U.S. and Canada. Intrigued by the brand, investors are impressed by the flexibility in real estate, low-cost investment, sales growth potential, and expanding cult-like following.
Chronic Tacos is a well-capitalized franchise organization that is committed to growing the brand and investing in its franchisees success.
Industry leader that partners exclusively with top vendors, suppliers and strategic partners to support the corporate entity and its franchisees.
True commitment to innovative processes and systems to ensure brand continuity, effective and sustainable marketing and operational efficiencies.
Desirable and sought after brand within the commercial real estate arena.
Efficient store development and streamlined cost structure.
Real commitment to product quality and customer experience.
Willingness to adapt to market trends and stay relevant over time.
Strong Average Unit Volume.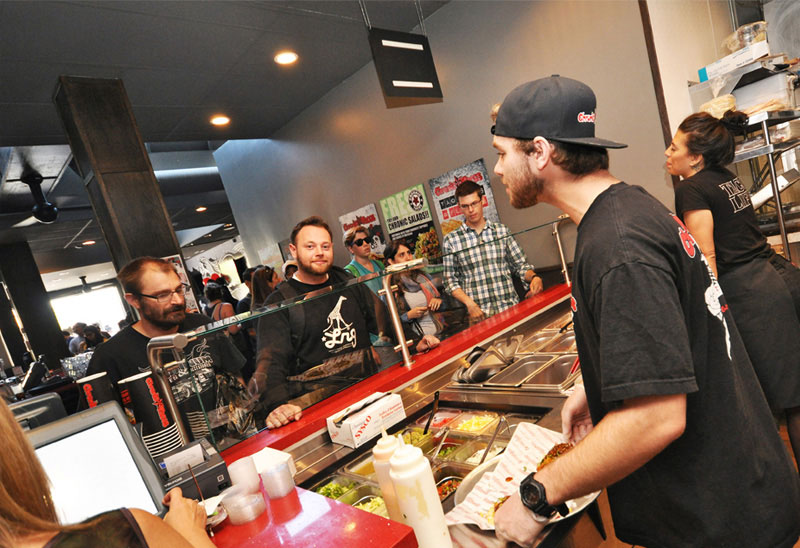 The Fast Casual Industry
Fast casual restaurants like Chronic Tacos represent one of the fastest growing segments in the franchise industry. The fast casual model is uniquely poised between full-service, casual dining and quick-service restaurants. In today's hectic, time-sensitive world, fast-casual restaurants offer customers the delicious, quality food they want, with significantly less wait time and at a lower price point than more traditional full-service restaurants. As a result, this industry segment has experienced exponential growth across the United States and internationally.
The Chronic Tacos Difference
Chronic Tacos provides its franchisees with an exceptional business opportunity that offers the rare combination of true brand differentiation within a mainstream space.
Chronic Tacos Culture - Chronic Tacos promotes a culture that values creativity, progressiveness and having fun supported by sound operating practices.
Customer Service - Chronic Tacos is committed to delivering a "one of a kind" customer experience by creating an atmosphere that encourages personal interaction between guests and team members.
Third Generation Recipes - Chronic Tacos delivers authentic flavors originating from recipes dating back more than 50 years. Over the years these recipes have evolved to incorporate our California lifestyle.
Community Involvement - Chronic Tacos is an active member in its local communities and believes in giving back. Our brand has contributed to fundraising and campaigning efforts for several different nonprofit organizations, including No Kid Hungry, which aims to stomp out child hunger.
Innovative Technology - By using the latest in innovative technologies, Chronic Tacos aims to provide customers an exceptional dining experience and its franchisees with the tools they need to excel. Already Chronic Tacos has invested in the use of a Big Data CRM logistic solution that has allowed the brand to increase customer engagement, loyalty and satisfaction.
The Next Step? Let's Talk
Fill out the information form and we will get right back to you.
Request Information
Looking for more information about Chronic Tacos? Take a moment to fill out our quick information request form.